June 10th, 2010 Posted in General, Prioritize, Work Less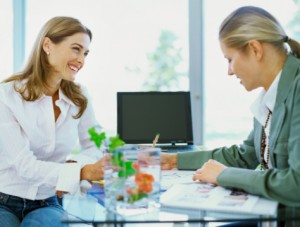 By now you understand that in order to work less and make more, you'll have to delegate. Your job is to focus the majority of your time on the high-payoff activities that best use your talents and feed your passion. What about all the other stuff that needs to get done? Those things can be delegated to motivated, trustworthy people who'll do them better than you anyway.
I know what you're thinking. You're just at the beginning of your Work Less, Make More journey, and you're budget won't allow for extra support. How are you supposed to delegate if you can't afford to?
Don't worry. It's a common problem, and there is a solution. Take one of my clients, Janet.
Janet owns a regional magazine, and she was about to give it up when she came to me. She had been in business for almost two years, and cash flow was extremely tight. While she had already done the hard part of defining where she should concentrate her efforts and where she needed help, she simply couldn't afford that help. I was her last resort. Was there a way for her to save her business without bringing others on board?
My answer was a simple "no." Unless Janet found a way to focus on the big stuff—which meant finding others to do the little stuff—her business would not succeed.
While Janet was looking a little dejected at this point, the next thing I told her perked her up a bit. It's possible to delegate without spending a dime. You don't need tons of money. As a matter of fact, you don't need any money at all. All you need is a little creativity.
Here's the basic idea: If it's difficult for you to hire someone to handle important tasks, why not trade them out instead?
That's right. Forming partnerships and sharing strengths is key to creative delegating. In Janet's case, she traded advertising in her magazine for services that she needed—things like home and office cleaning, computer support, and administrative tasks. It worked extremely well. Janet got to do what she wanted to do, but the other stuff got done too.
Take my word for it. If you need something done, there's a way to get it done. And you don't need to break the bank. All you need to do is break open your creativity.
Like this article?
Please enhance the experience for other readers by adding your comment below. To get the latest free tips, techniques and strategies for working less, making more money, and having more fun, grab the feed or get the email newsletter today!