June 15th, 2010 Posted in General, Make More Money, Marketing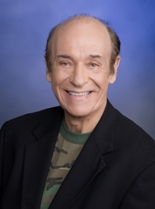 If you're already a Success Circle Member, I want to give you a sneak preview of the information that you will be receiving shortly in your mailbox.
http://www.successcirclemonthly.com
——————————–
Guerrilla Marketing: How to Make Big Profits From Your Small Business
with Jay Conrad Levinson
Here's some of what you'll learn inside your June 2010 SUCCESS CIRCLE interview:
- What Guerrilla Marketing is… and what it isn't
- The 11 things Guerrilla marketers do that non-Guerrillas don't do
- A critical weapon for your Guerrilla arsenal (and it only takes 5 minutes to create!)
- Surefire strategies for determining the right Guerrilla Marketing tools for your business
- Jay's favorite Guerrilla Marketing weapons, and how to implement them today!  
- How to balance the demands of Guerrilla Marketing with the joys of life outside of work 
Recently, I interviewed Jay Conrad Levinson. Jay Conrad Levinson is the father of Guerrilla Marketing and the author of the Guerrilla Marketing series of books.
Guerrilla Marketing is the best-known marketing brand in history and has been named one of the 100 best business books ever written, with over 21 million copies sold.
His Guerrilla Marketing concepts have influenced marketing so much that his books appear in 62 languages and are required reading in MBA programs worldwide.
A winner of first prizes in all the media, Jay has been part of the creative teams for such brands as the Marlboro Man, the Pillsbury Dough Boy, Tony the Tiger, the Jolly Green Giant and many others.
Additionally, Entrepreneur Magazine calls Jay Conrad Levinson "one of the foremost business marketing experts in the world."  
Here's an excerpt from my interview with Jay Conrad Levinson:
"It's very simple because a Guerilla Marketing calendar, first of all, it prevents emergencies.  Secondly, it motivates planning.  And thirdly, it's very simple and it's free to do.  In order to create a Guerilla Marketing calendar, all you really need is one piece of paper and a pen and maybe it will be help if you had a ruler to draw straight lines with.  When you create a marketing calendar, you draw 12 lines, because there's only 12 months in a year.  Then you have five columns, so it becomes a grid, 12 rows and five columns.  And the first column is called month, which is very easy.  Starting now, you'd say April, May, June, July, and so on.  That's very easy. 
The second column is called thrust.  What was the thrust of your marketing that month?  What was the message you were putting forth?  Were you talking about a new innovation?  Were you talking about a new service?  Were you talking about a special price you're now offering?  What is the thrust of your marketing that month?
The third column is called media.  What media did you use that month?  Did you happen to be, did you have a special promotion and market it on your Web site on a landing page?  Did you put an ad in the newspaper?  Maybe you ran an ad on cable TV.  Maybe you put something up on Google.  What media did you use that month?  That's the third column. 
The fourth column is where you draw a dollar sign.  And that column says how much did you invest in marketing that month.  And the final column is when you magically transform yourself into a college professor.  And that month gets a grade, gets an A, B, C, D or F.   At the end of the year, and this is where the Guerillas are separated from the non-Guerillas, at the end of the year, you change everything in your marketing calendar that didn't result in an A or B for you.  At the end of the second year, you get rid of the things that didn't get an A for you.  So you're left by the third year with things you've proved in action for your company that only got an A."
Click here to join Success Circle now:
For more information about Success Circle:
http://www.successcirclemonthly.com
Like this article?
Please enhance the experience for other readers by adding your comment below. To get the latest free tips, techniques and strategies for working less, making more money, and having more fun, grab the feed or get the email newsletter today!